Anyone can create a free (forever) user account. With simple registration via social login, users are instantly allocated an affiliate ID. Membership is optional, and can progress to a 50/50 partnership.
.
Users (Affiliates)
---
A free, non-expiring user account.

Basic affiliate commission rate of

5%

Lifetime cookies and IP session tracking.

Recurring affiliate referrals commissions.

Access to basic downloads and courseware.

Mindmaps, guides, broadcasts and webinars.
.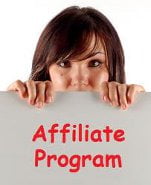 Click here to see the details!
.
Click here to see the benefits of membership!
.