There is no cost to be an affiliate. Everyone starts with 5% commission by default, and can work their way to 50% easily. Members earn 20% and Partners get a 50% share. Lifetime, residual commissions.
Affiliates
---
Users are automatically affiliates.

There is ZERO cost to participate.

It's a single-tier program. No MLM!

Basic affiliate commission rate of

5%

Affiliates can progress to a rate of

50%

Members are upgraded to a rate of

20%

Business Pack includes a fixed rate of

35%

Partner 50/50 is automatically set to

50%

Lifetime cookies and IP session tracking.

Real-time link tracking and notifications.

Recurring affiliate referrals commissions.

No minimum commission payout amount.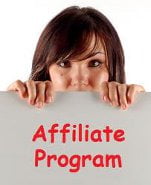 .
Click here to see the benefits of membership!
.