"If you are unhappy with your current circumstances, MOVE. You are not a tree!"
---
Tough Times Open Letter
.
Chin up!
.
I hope you had a chance to peruse the >> Ambassadors Guide.
Better yet, you are already in the process of onboarding yourself here >> JUST DO IT!
If not already a Member, I'd like to help you make a smart move. This will lift you out of these tough times. Get your financial dignity back.
Become a Member here today, and I will give you a free >> ZaGenie Membership.
ZaGenie will make you more productive, and set you on course to be a successful Ambassador. You will learn a LOT.
Furthermore, I will give you a free membership here >> https://herbyolschewski.com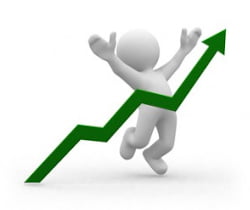 That means I will personally guide you through all our initiatives, with a worksheet, that will enable free memberships for you, in all 45 initiatives. The total value of which is £2700. A good return for the small investment of just £20. That's all it costs to get started here, today.
It's an investment in YOURSELF. Yes, I could also give you the initial £20 for free. However, I've been in business for over 40 years, and I have learned that if you price something as free, it's not taken seriously. Life is a serious matter, and the best things in life, do not come for free.
There's an old saying… "If you want to win the lottery, at least buy a ticket!"
While this initiative is certainly not a lottery, it *is* your ticket to success. What do you have to lose ?
Here's another nugget of wisdom… "If you are unhappy with your current circumstances, MOVE. You are not a tree!"
---
I can assure you that this is NOT some kind of work-from-home rubbish, multi-level-marketing pyramid, nor crypto schmypto.
It's a serious, legitimate way to generate unlimited residual income for yourself, while at the same time helping various humanitarian causes. Here's a typical example >> https://pawsynergy.com
As they tell us in the airline safety demonstration, put your own oxygen mask on first, before you turn to assist those around you.
We certainly hope you will take this opportunity to get your oxygen mask here, today, so that you can help others.
I need not tell you, that these are extraordinary, sour times. Make lemonade with me.
Personally, I have never experienced what we are currently going through. Take that from someone who has been around for a while. I'm on the Internet since 1982, and a Digital Nomad since 1986, long before that term was even coined.
Been there, done that… doing it all over again! You can read my story here >> https://herby.info
As my travels continue, I do hope that you will join me. I'll show you how to become a Global Village Citizen. Be able to Travel ~ Live ~ Work ~ Anywhere. Learn the Art of LIVING freely!
If you are the stay-at home-type, don't worry, there's plenty for you >> https://gardensynergy.com
If you clicked on the four examples above, you will get the gist of it. To see a full list of the memberships you will eventually get for free, if you take the plunge today, click here >> https://ubuntusynergy.org/initiatives/
I'm a firm believer that it's OK to enrich ourselves, as long as we also help others, wherever we can.
The meaning of Ubuntu Synergy is "I am, because we are. Together".
My absolute pledge to you… NO spam, NO hype, NO multi-level-marketing, NO donations and NO advertising. Ever.
I will show you a better way. I've been doing it since 1986, and it has worked quite well for me.
Please take a ticket to success, today. Your £20 will multiply in a matter of days.
I trust this, 3-for-1 offer, will help change your current financial circumstances.
Become a Member here, and I will show you the way!
Cheers,
Herby Olschewski
.
"It's better to live a life without regrets, than go to the grave with thoughts of what might have been. Take a chance. Shoot for the moon. If you miss, you will be amongst the stars, anyway!" ~ HerbyOlschewski.com
.