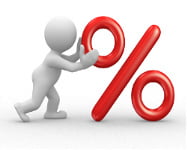 Revenue Share Percentages
This initiative generates revenue from memberships. We operate a single-tier affiliate program, whereby users are rewarded if and when new members pay their fees, through tracked URL links. Once payments clear OK, these are the percentage rates paid to users, also known as affiliates:
.
Users:

4%

Members:

20%

Business Members:

35%

Partner 50/50 Members:

50%
Note: The maximum commission paid on Partner 50/50 is a fixed £100. The reasons are that this membership level includes benefits and a dedicated manager, the costs thereof exceeding 50%
Lifetime Commissions
Commissions recur, month after month. As long as the Member keeps paying, the commission to the affiliate, will be paid. Should the Member cancel, the commissions to the affiliate, also cease.
Lifetime Cookies & First Referrer Wins
When a prospect Member clicks on a tracked link, a cookie is set in the browser. That cookie with the affiliate ID will remain there, until the browser cookies are flushed. That is beyond our control. We also track by IP address, but that too is unpredictable, as IP addresses often change. We do our best. Also, we keep things fair in revenue share, whereby the first cookie gets the commission. Another affiliate cannot override the first cookie set.
.
Affiliate Statistics & Earnings
.
Commissions Payout Process
.
Click here to understand how it works…
.